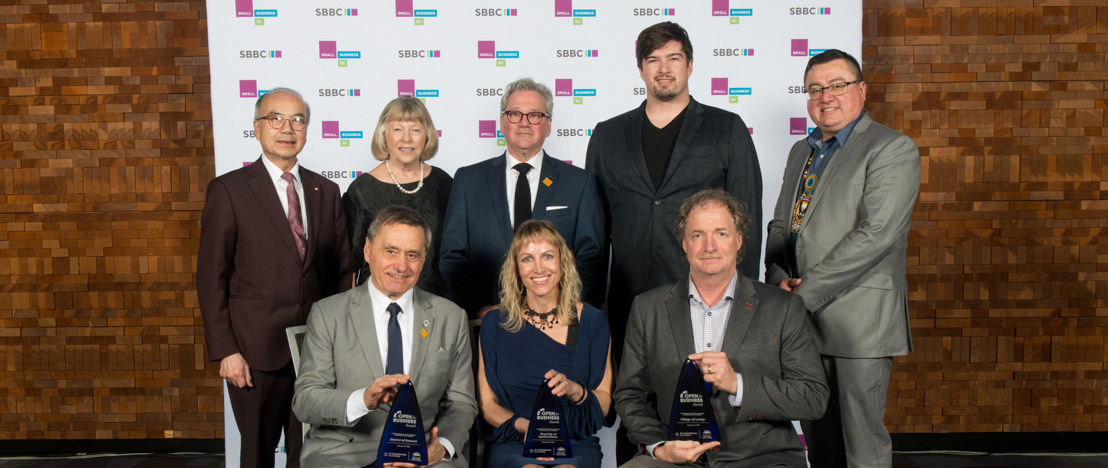 ANNOUNCING THE WINNERS OF THE 2020 OPEN FOR BUSINESS AWARDS
February 24, 2020 - British Columbia: The winning communities of the Open for Business Awards were announced at the 17th Annual Small Business BC Awards Gala on Friday, February 21 at the Vancouver Convention Centre.
2020 was a record-breaking year for the number of nominations, with 61 diverse communities receiving nominations, encompassing every region of British Columbia. Small Business BC and the Province of British Columbia are appreciative of the tremendous work these local governments and First Nations communities are doing to support small business growth.
Nominees were asked to submit a case study to outline the innovative and meaningful ways they have had an impact on attracting, retaining and helping businesses to succeed. Based on the submissions received as a result of the nominations, these case studies are used by the Small Business Roundtable to select the winners, and are featured in the Open for Business Awards: Best Practices Guide to inspire other communities to undertake similar actions.
These winning communities demonstrate their strong support for their local small businesses by adopting business-friendly practices in their region.
The Open for Business Awards Winners are as follows:
Small Category (under 5,000 residents):
WINNER - Village of Lumby
Lumby presents the perfect example of a small, rural municipality that is adapting amid changing economic conditions. Historically a resource-based town, Lumby has taken a pro-active approach to diversifying the local economy so it's positioned to thrive in a new decade. Through increased consultation with business leaders and the creation of Lumby Investment Corporation, this forward-facing town will continue to live up to its motto of "Simply The Best".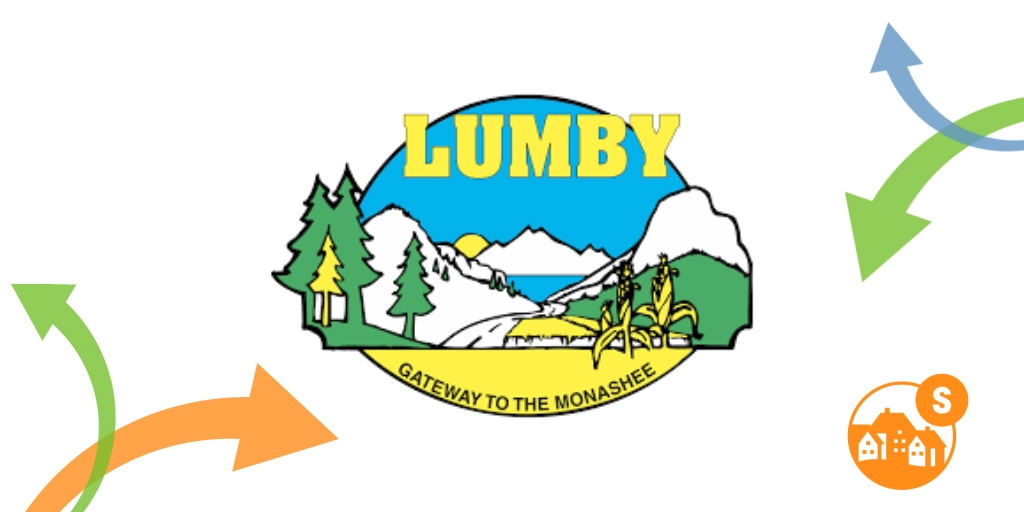 Medium Category (5,000 – 25,000 residents):
WINNER - Township of Spallumcheen
Spallumcheen has adopted a collaborative approach to economic development.  The Township hosts regular Industry Roundtable Meetings where entrepreneurs can discuss the challenges local industry faces before devising mutually beneficial solutions. The recent installation of FibreOptic Internet service is a prime example of this approach. Through open lines of communication and a can-do attitude, Spallumcheen has shown it is Open For Business.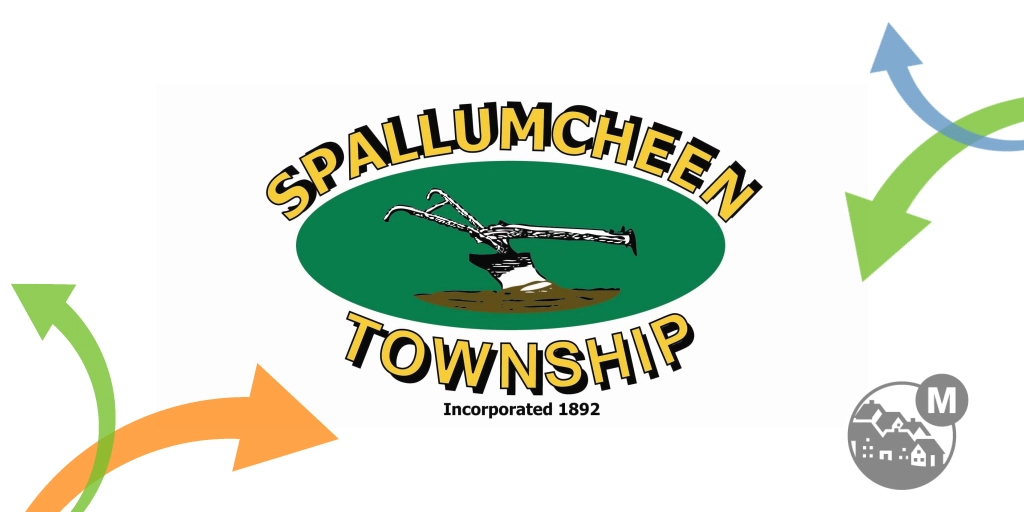 Large Category (25,000+ residents)
WINNER - District of Saanich
In 2015, the District of Saanich founded the highly successful South Island Prosperity Partnership. This economic development organization combines local government, First Nations and over 20 major employers, all collaborating  to bolster the region's economic and social prosperity. With a number a exciting projects undertaken so far, the District of Saanich has shown it is Open For Business.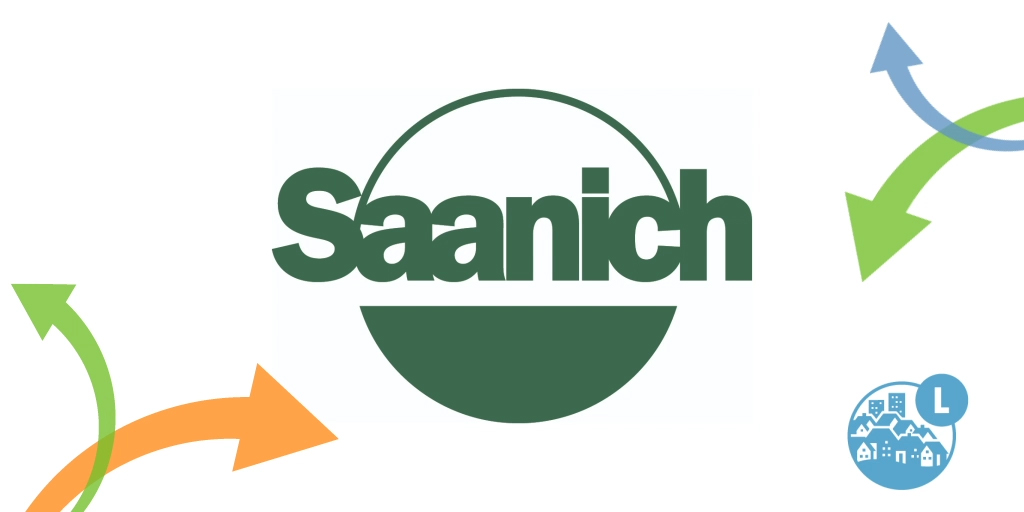 ---
Quotes
"Building BC's small business economy is critical to our communities' success," said Michelle Mungall, Minister of Jobs, Economic Development and Competitiveness. "Celebrating and honouring excellence allows us to share these best practices province wide. Congratulations to all the winners and nominees. Job well done!"
"The Small Business BC Awards showcase all of the hard-work, innovation and creativity of entrepreneurs and the small business communities in our Province. We are proud to support and celebrate all of the nominees who participated this year, and hope that the successes encourage others to do so in the future. It's our privilege to provide the support to help grow their businesses, create jobs and build stronger communities." - Tom Conway, CEO, Small Business BC
---
Photos from the Open for Business Awards
Learn more about the Open for Business Awards at sbbc.co/OFB2020Winners
---

About the Province of British Columbia:
The B.C. government recognizes that small businesses are the heart and soul of our communities, and the backbone of our economy. Small business plays a vital role in developing both the economic and social fabric of our province. The Small Business Branch, through the Ministry of Jobs, Trade and Technology, is committed to supporting and developing small businesses throughout the province in every stage of the business lifecycle. It's part of our goal to make B.C. the most small-business friendly jurisdiction in Canada.
About the Small Business Roundtable
The permanent Small Business Roundtable was established in 2005 to engage in a dialogue with small business owners to identify the key issues and opportunities facing small businesses in British Columbia, and to develop recommendations for small business and government on strategies to enhance small business growth and success.